The official subscription website of The Keys Citizen
Local news means more here!
Why the Keys Citizen
We tell the stories that matter to your world with a local spin. We don't just deliver the canned national content, we give you local news from local reporters. Our newsrooms aren't in some far-off location, we are in the communities we cover and serve, every single day.
Subscribe and Save!
You don't just get the newspaper with your subscription, when you subscribe to The Keys Citizen you unlock our Reader Perks, discounts available at local advertisers and national chains. So go ahead, subscribe and save some money.
Best Value!
Best Value!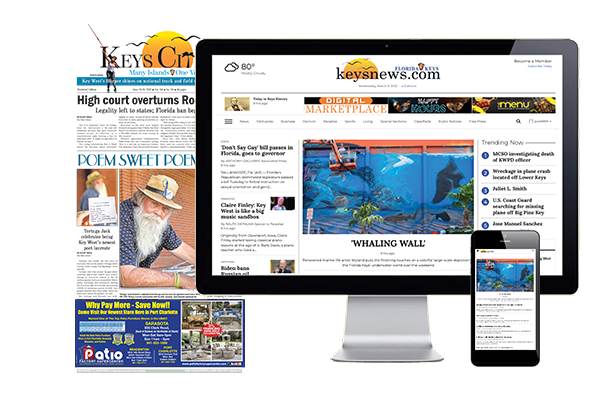 Print + Digital
Print + Digital
Delivered to you mailbox 3 days a week
Full access 24/7 to KeysNews.com
Local news covered by local reporters
Interactive iOS and Android apps --COMING SOON!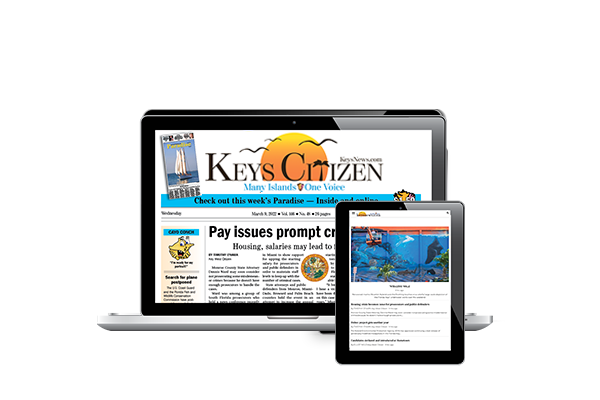 Digital
Local News online 24/7
Full access 24/7 to the KeysNews.com
Interactive iOS and Android apps --COMING SOON!
Local news covered by local reporters
SUBSCRIPTION TERMS: An EZ-Pay subscription is considered a CONTINUOUS SUBSCRIPTION, which means it will automatically renew at the end of the initial term. Notice of cancellation must be provided before the end of this SUBSCRIPTION TERM to avoid charges for an additional term. Future SUBSCRIPTION TERM prices and publication days are subject to change. This subscription grants you a FULLY PREPAID, NON-REFUNDABLE license to receive and access the subscription materials for the duration of the subscription term. PRE-PAYMENT: if you choose the convenience of prepay, price changes, premiums and/or surcharges during the pre-payment term may apply, this could reduce or extend the pre-payment term. We reserve the right to issue refunds or credits at our sole discretion. If we issue a refund or credit, we are under no obligation to issue the same or similar refund or credit in the future. All subscriptions will automatically include up to 12 premium content editions, there will be a charge for these premium editions, which will shorten the length of your subscription. The publisher reserves the right to change subscription rates during the term of any subscription. A Maintenance fee may be added to subscriptions to accommodate for increased business expenses during the year.